We call our small groups Community Groups.
We have designed our groups to foster authentic community. We believe that spiritual growth happens best in small communities of believers who are devoted to encouraging one another, praying for one another, and discussing Biblical truth together.
Our hope and prayer is that each person that calls C3 home will find authentic community via a Community Group. We truly believe that the time you invest in a Community Group will help you grow deeper in your relationship with God and with your brothers and sisters in the church.
You can join our groups anytime! We are just kicking off our winter semester, so it is a fantastic time to get plugged in. Feel free to contact as many leaders from below as you'd like. You're welcome to even 'test drive' a few groups to find the one that fits your family and schedule best.  We do recommend contacting the leader to let them know you're coming. This helps them to plan for you whether they serve dinner or provide study guides. You can get in touch with them by clicking on the leader's name.
Stop making EXCUSES and start forming COMMUNITY… Join a Community Group today!!!
Empty Nesters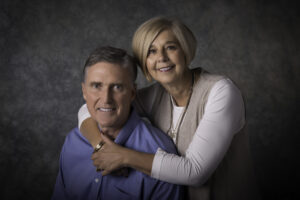 This group meets the 2nd and 4th Tuesday of each month. They are a group open to any empty nesters! They are going through a book by Dr Bob Cutillo called Pursuing Health in an Age of Anxiety.
Led by: Rhonda Banks, Kenny Banks
For Ages: 0+
Meets: Every other Tuesday from 6:30pm-8:00pm
Childcare Available? No
Topic: Verse-by-verse
Group Type: Small Group
Location: Banks House
Status: Full