Our food pantry is open every 3rd Saturday from 0930-1230. All that you need to bring with you is a photo I.D.
We know that times are tough and we all need a little help to get by from time to time. Our food pantry was developed to show the love of Christ to those who are in need. We hope that by meeting a physical need we will be able to help people see that we all have a spiritual need and that need can only be met through a personal relationship with Jesus.
The food pantry partners with the USDA. This means that we are only allowed to give USDA food to Berkeley County residents. Non-Berkeley county residents are still welcome to come to the food pantry. However, we will only be able to give you Non-USDA food. This means that you will not have access to the same amount of food as a Berkeley County resident.
Thanksgiving Food Drive.
 Connections Food Pantry is starting to stock up for our Thanksgiving giveaway. 
Some of our needs are:
– Canned vegetables – green beans, corn, mixed veggies, peas…
– Boxed stuffing
– Boxed Mac and Cheese
– Canned Cranberry Sauce
– Boxed Instant Mashed Potatoes
Thank you in advance for your generosity in helping us share
the love of Jesus to our community.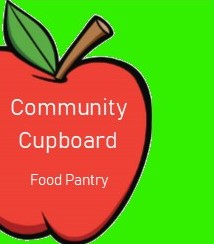 Have a question about the food pantry or would you like to find out how you can get involved? Fill out this form and we'll get right back to ya!